Here's a look at the external framing pictures from early summer of 2014. Internal framing pictures can be found in our next posting!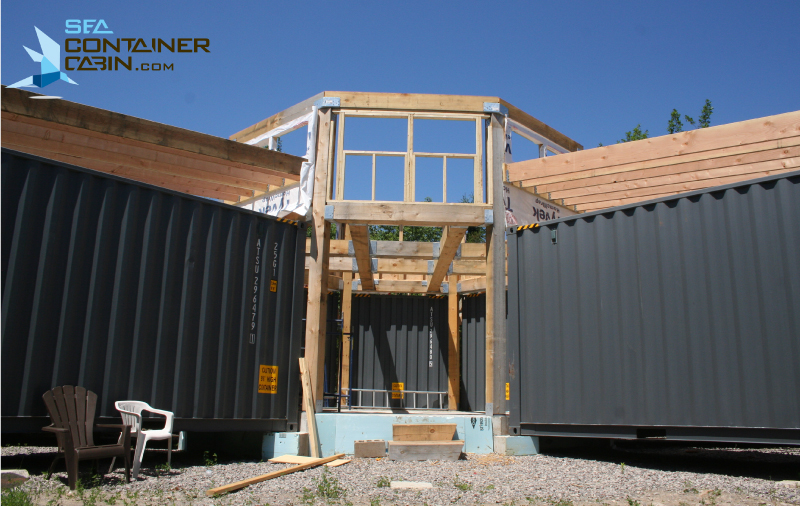 Framing of the centre great room – Front Entrance of Shipping Container Cabin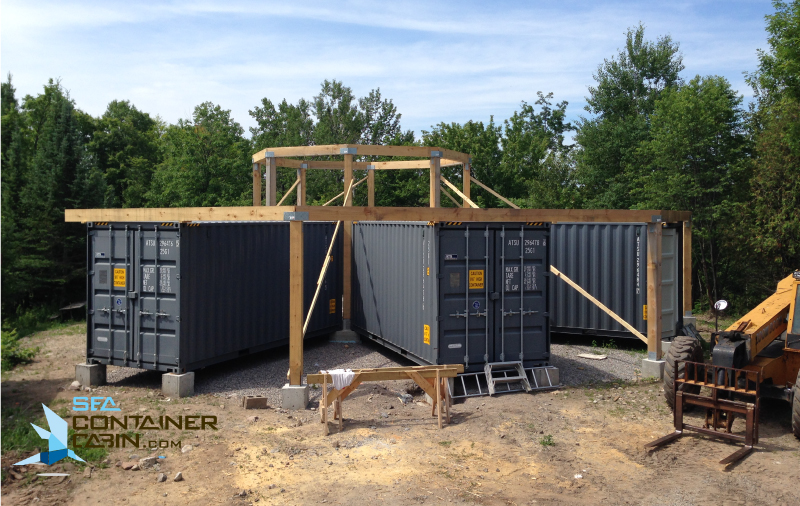 Framing of the centre great room – Driveway Entrance of Shipping Container Cabin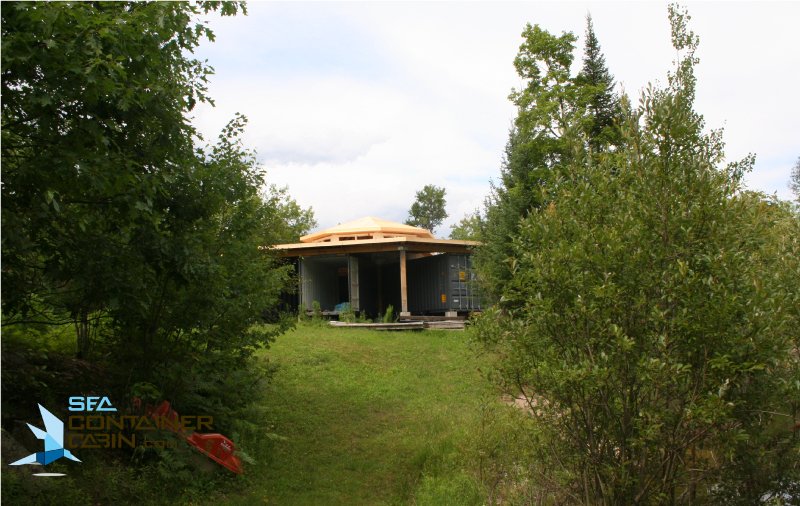 Side view from Boat dock of Kitchen and future Sauna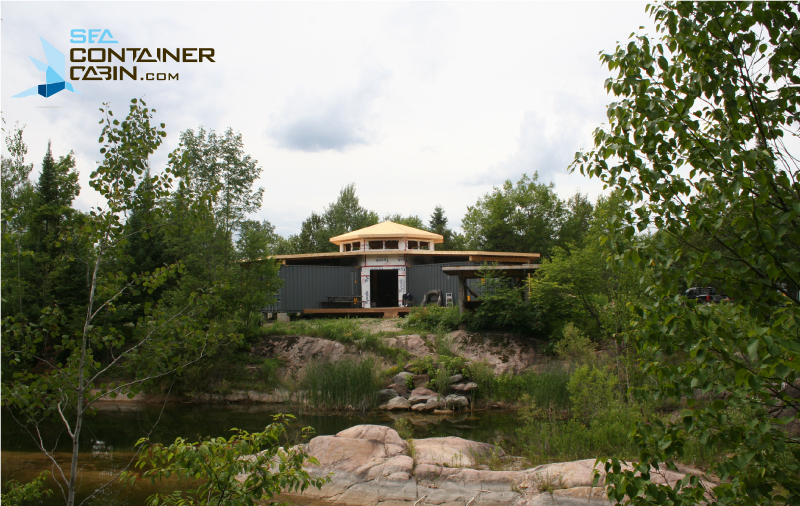 Perspective of Shipping Container Cabin project Front Entrance from Granite rock face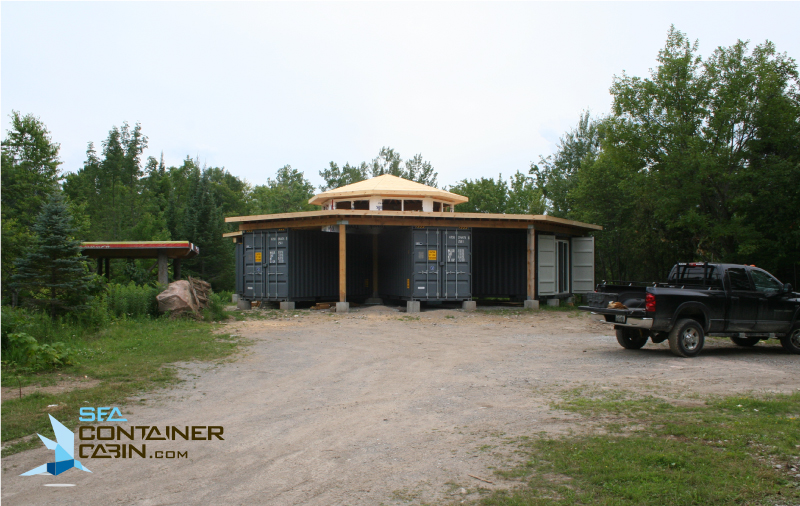 Shipping Container Cabin – View from parking area of Side Entrance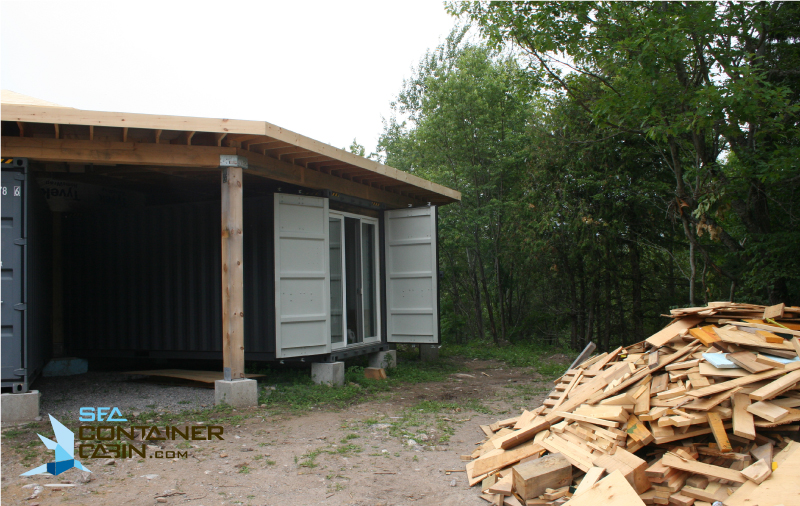 Future Master Bedroom Container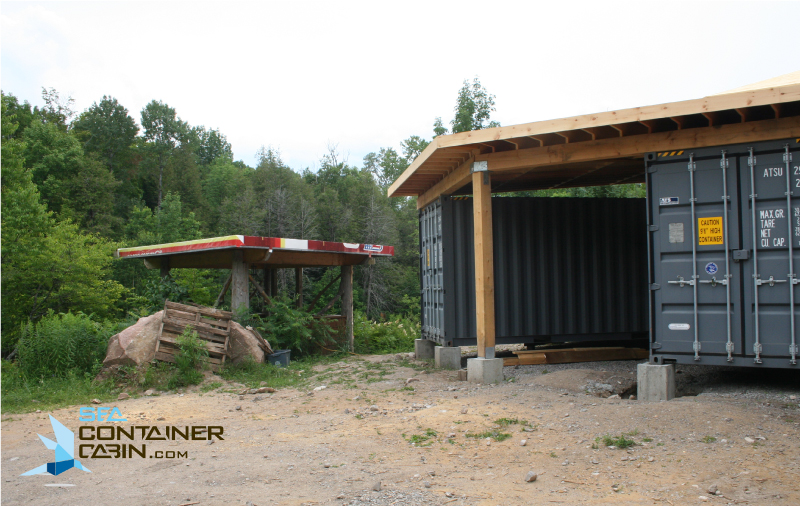 Gazebo in progress for outdoor breakfasts. Will also house our Canadian Solar Panels when we install our Off-Grid Power System.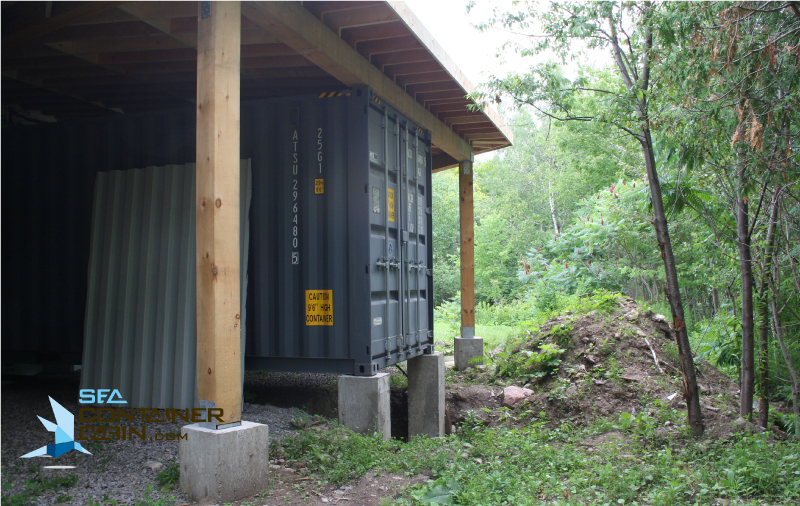 View of the forest from Floor to Ceiling Second bedroom windows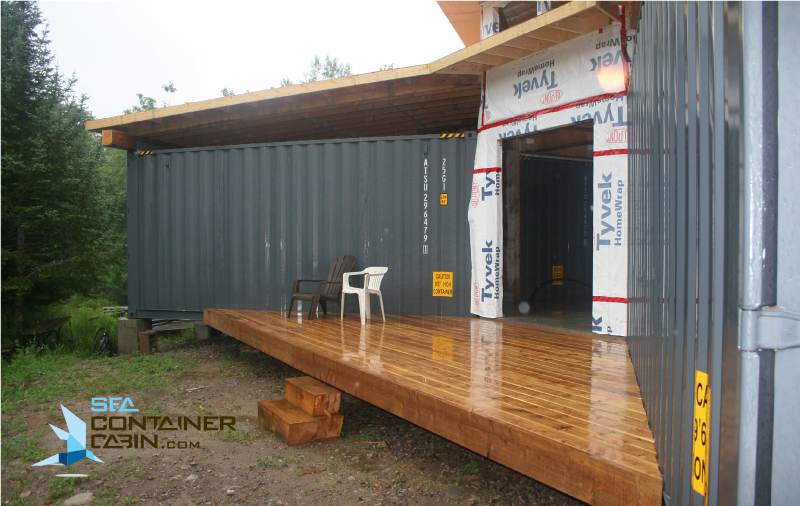 Deck to Shipping Container Cabin Main Entrance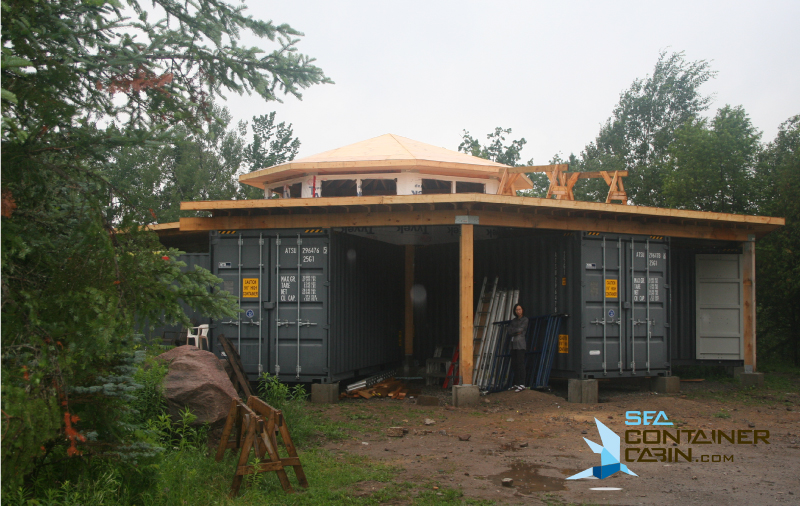 Scoping out the framing progress and construction site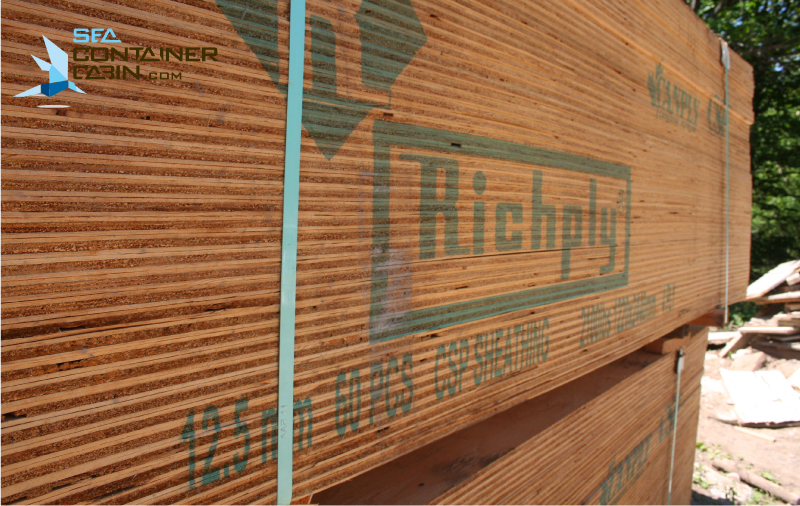 Bundles and Bundles of Plywood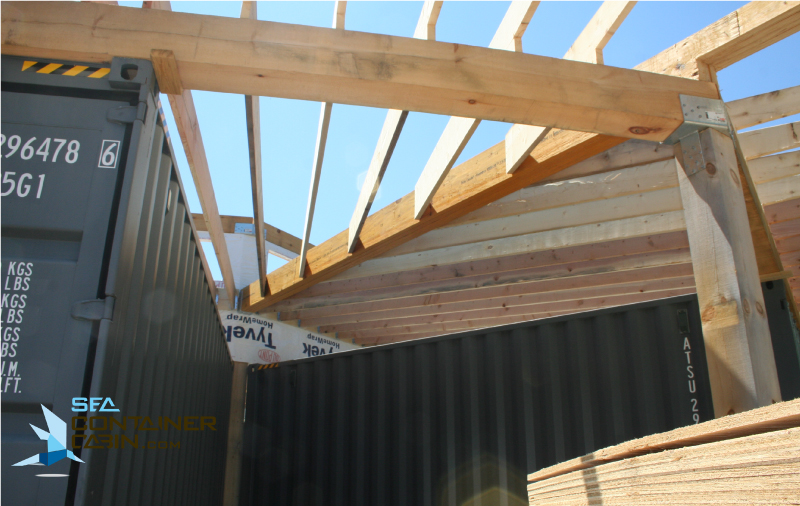 View of a framed wedge – soon to be covered space to store toys and firewood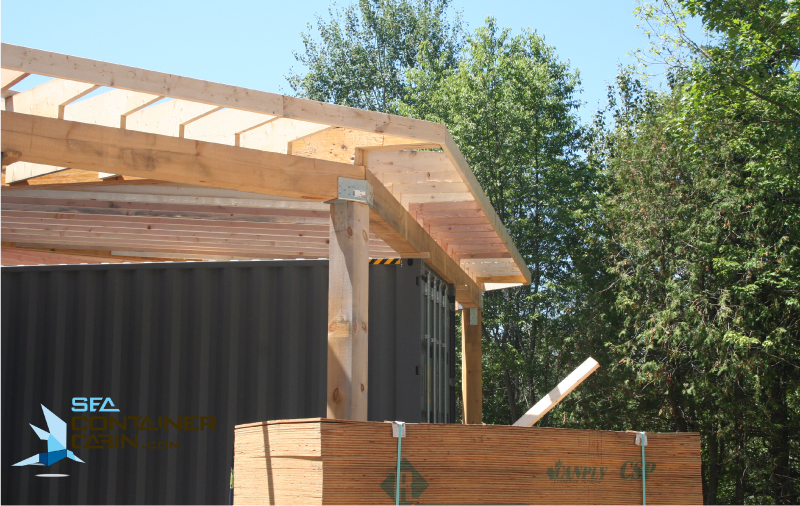 Finishing the roof framing of Shipping Container Cabin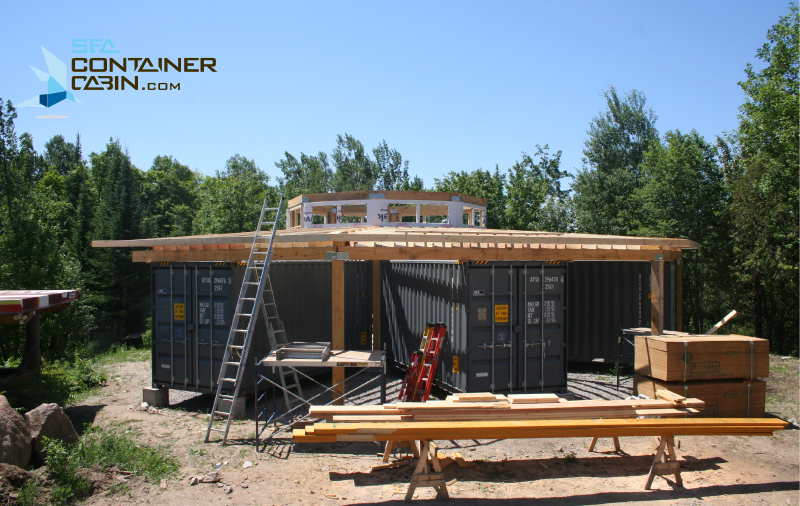 Overhead view of construction site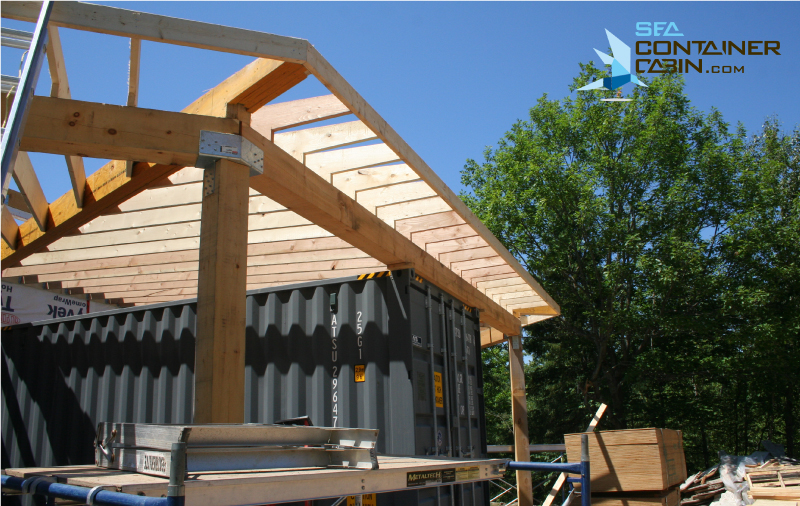 Expansive 3000 square foot roof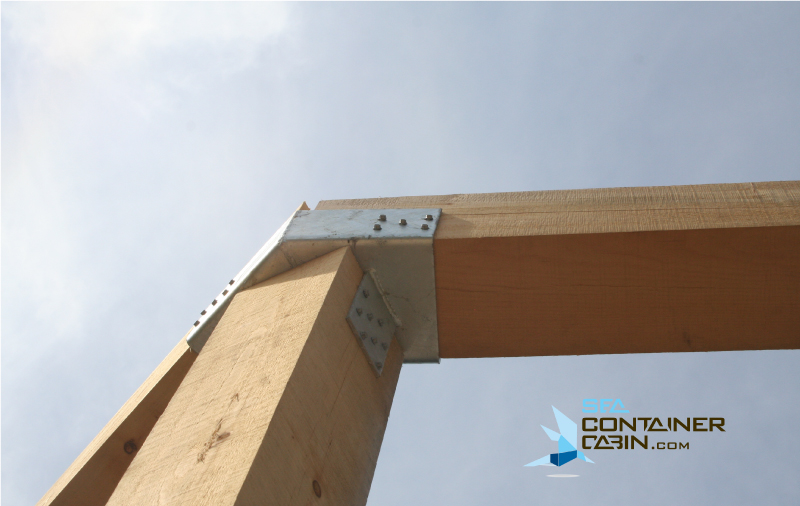 Big timbers and galvanized brackets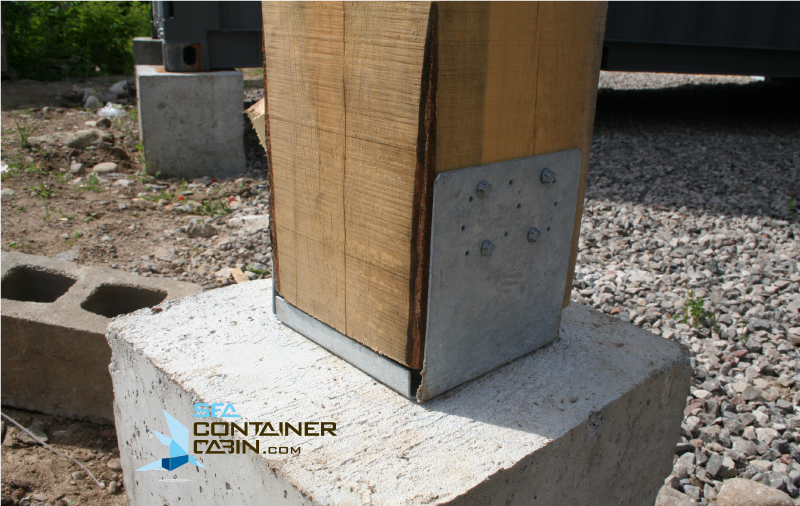 One of many piers poured to support the Shipping Container Cabin structure
If you have any questions regarding the techniques or materials we have used in this project for sale in our DIY kit, please contact us.