The local construction team specializes in framing and once you see the finished product, you'll notice their attention to detail. As of October 2014, the Shipping Container Cabin – Project Octopod has been completed. Building officials have signed off on the inside, outstanding is the landscaping but we're now in winter so it's a matter of waiting until the snow melts before we raise the grade.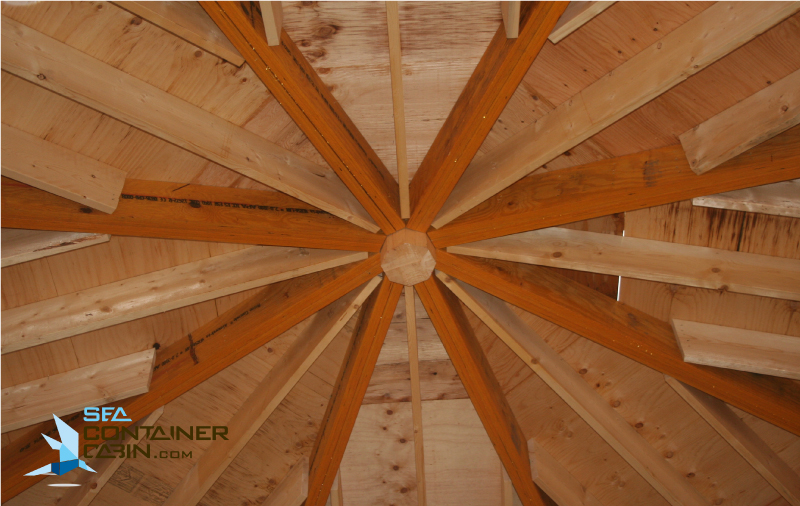 View of centre of ceiling in Great Room. It's beautiful, I hate to cover up the workmanship.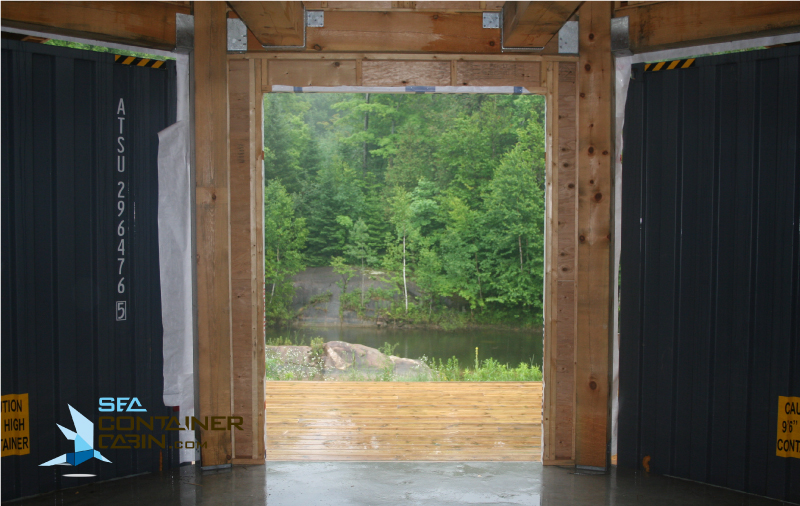 Centre of Great Room looking out of the main entrance at water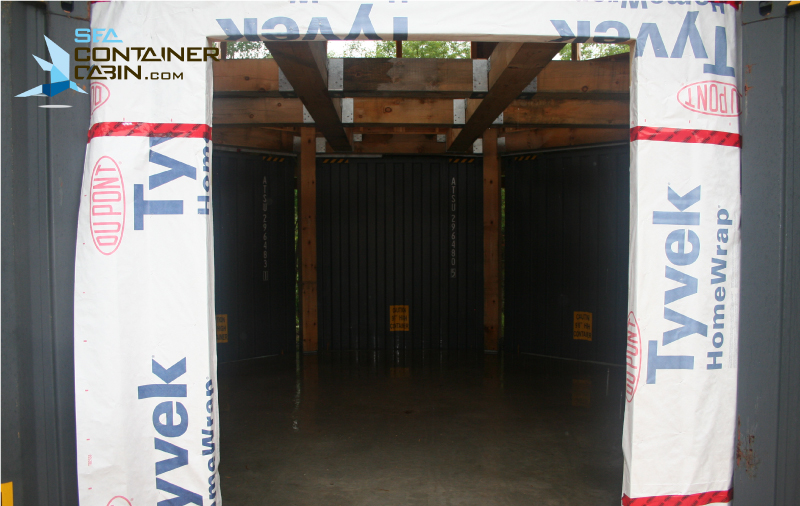 From main deck looking into main entrance. Walls of shipping containers will be cut creating entrances into rooms.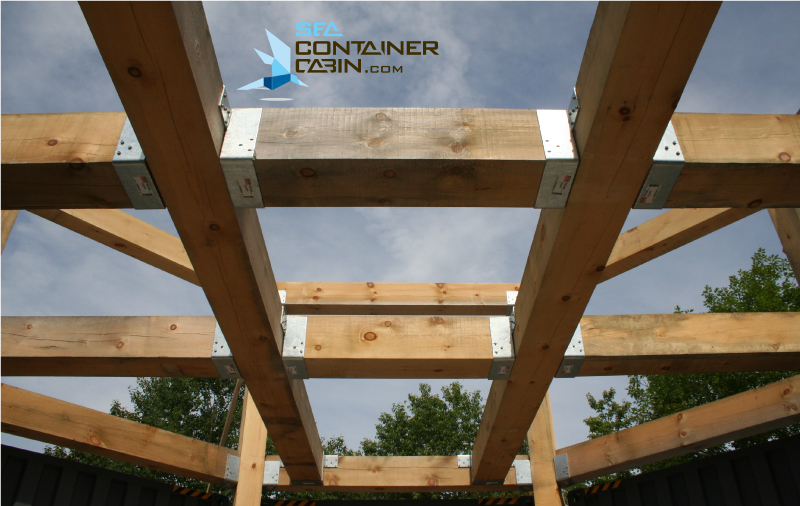 From inside centre of Great Room looking up at big timber internal framing and brackets.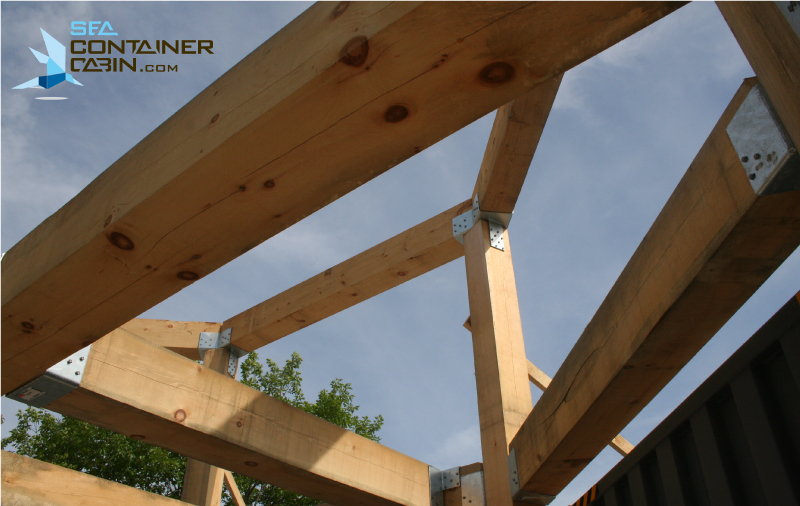 Framing for upper windows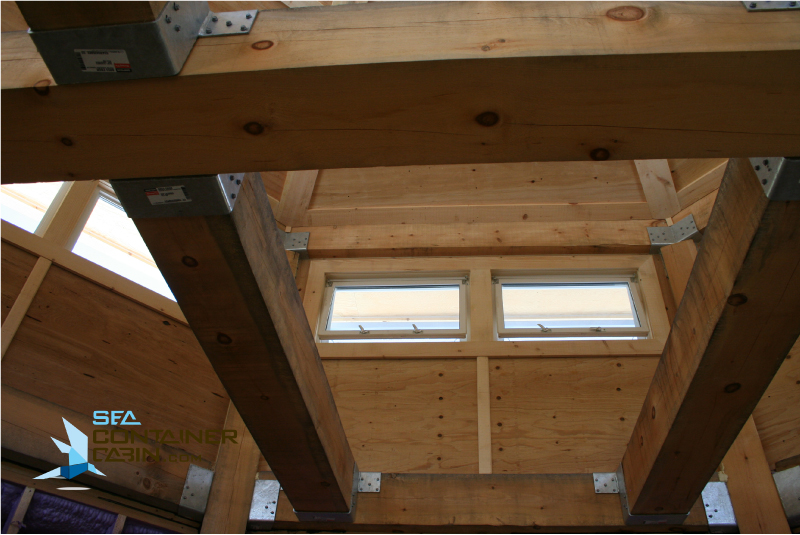 Internal framing – looking up at upper windows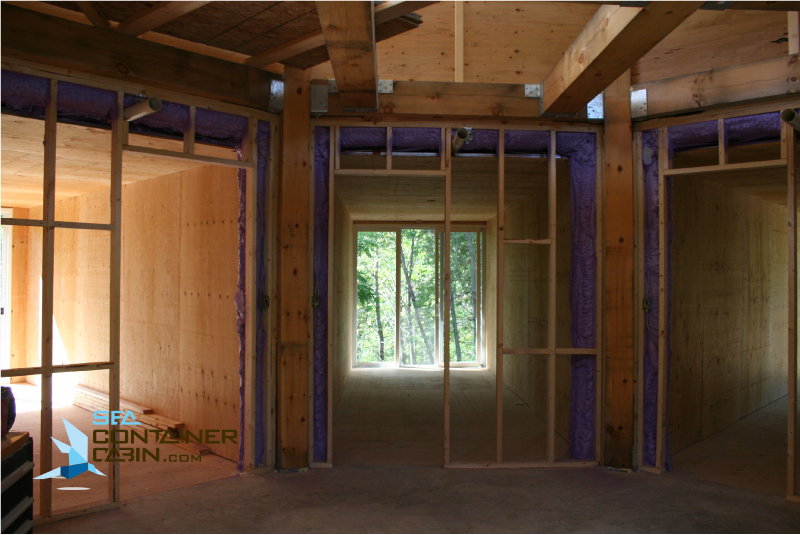 Internal framing of walls going up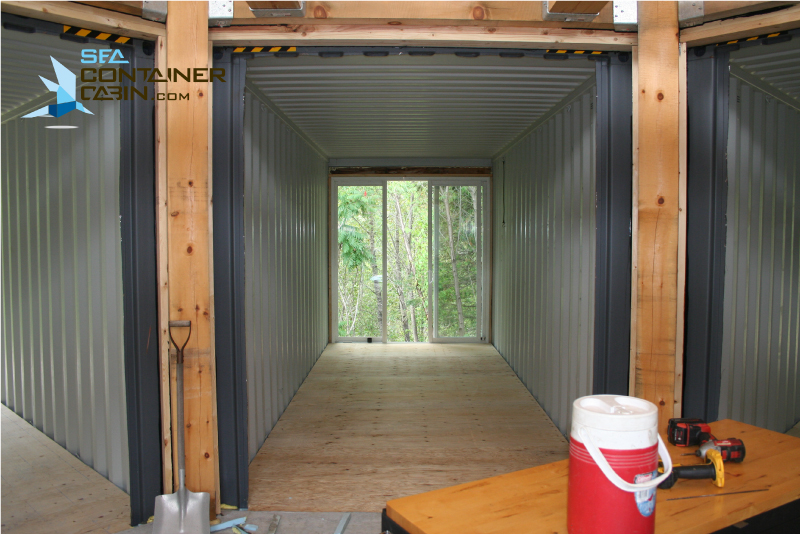 Floors are in. Custom made by our sawmill tongue and groove pine planks.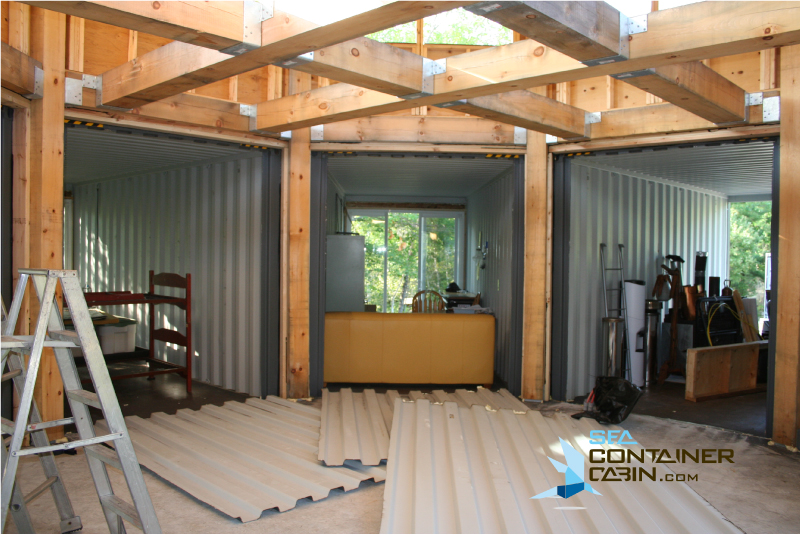 Now that the inside is buttoned up, the Internal metal walls are getting cut out.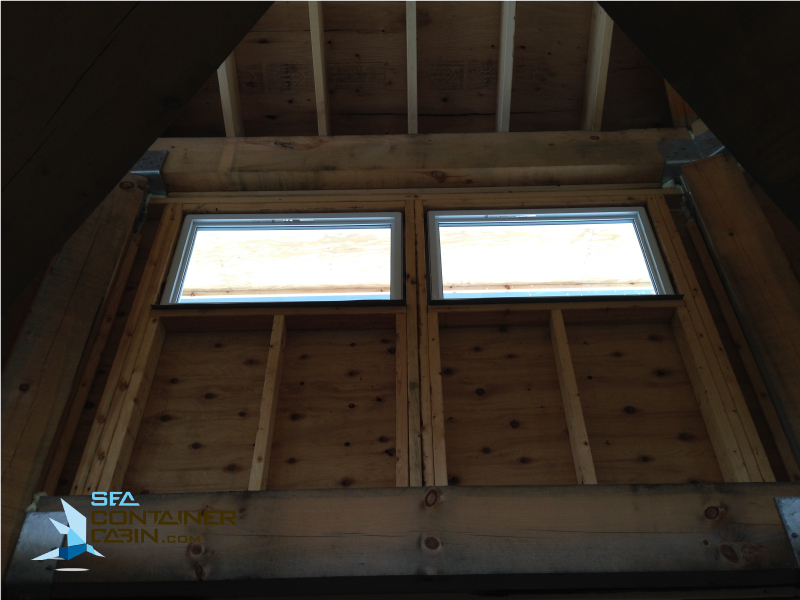 Internal framing of upper great room walls.
If you have any questions regarding the progress of our Shipping Container Cabin, or any specific questions about techniques and materials used in our kits for sale, we'd love to speak with you so contact us!