Old man Winter was finding its way quickly into Southern Ontario and we were knee deep in building foundations for our shipping container cabin. The Bobcaygeon area is known for rocky terrain with a clear presence of cambrian and pre-cambrian geology. The entire foundation area was excavated and scraped down to the granite bedrock. Due to the uneven rock terrain, we decided bringing in surveyors to accurately locate the centre octagon points and outer piers would be a worthwhile investment. After all, it isn't exactly easy to undo concrete work.
Concrete forming commenced for the footings, with some crafty carpentry work to follow the natural granite. Rebar pins were drilled into the granite for all footings. Rebar reinforcements were inserted into concrete footings and with projections for foundation walls and piers to come next. Let's just say these piers are securely fastened to mother earth and we won't have any concerns for foundation settlement, that is for sure. And just in the nick of time with winter settling in!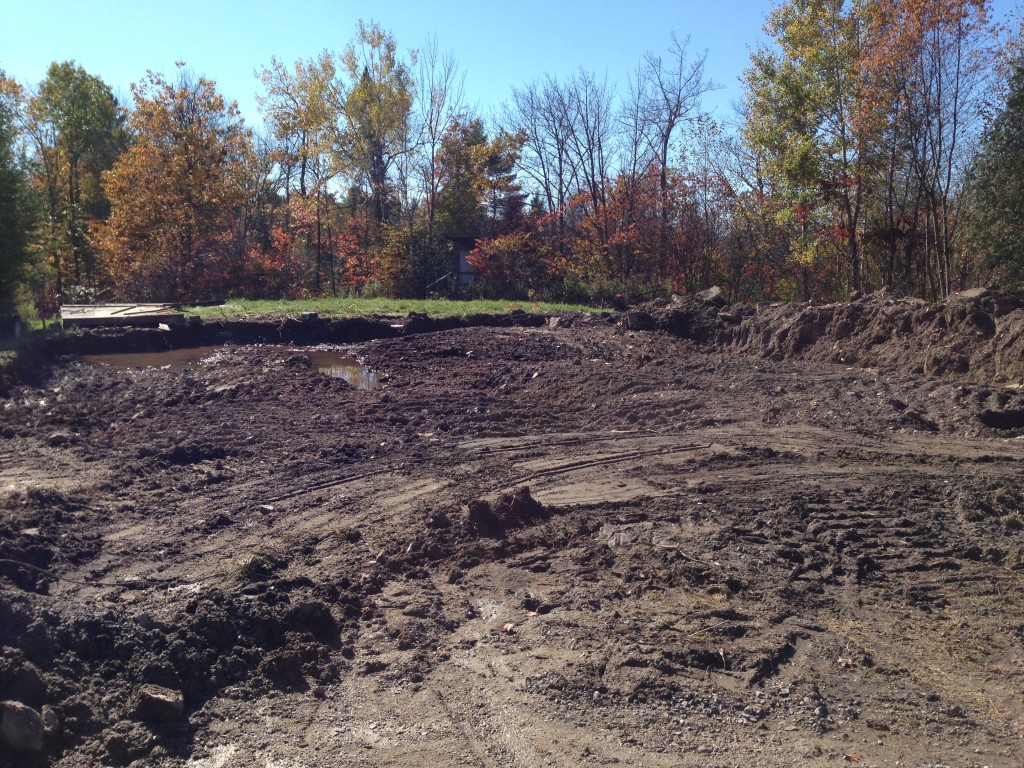 Excavation of shipping container cabin site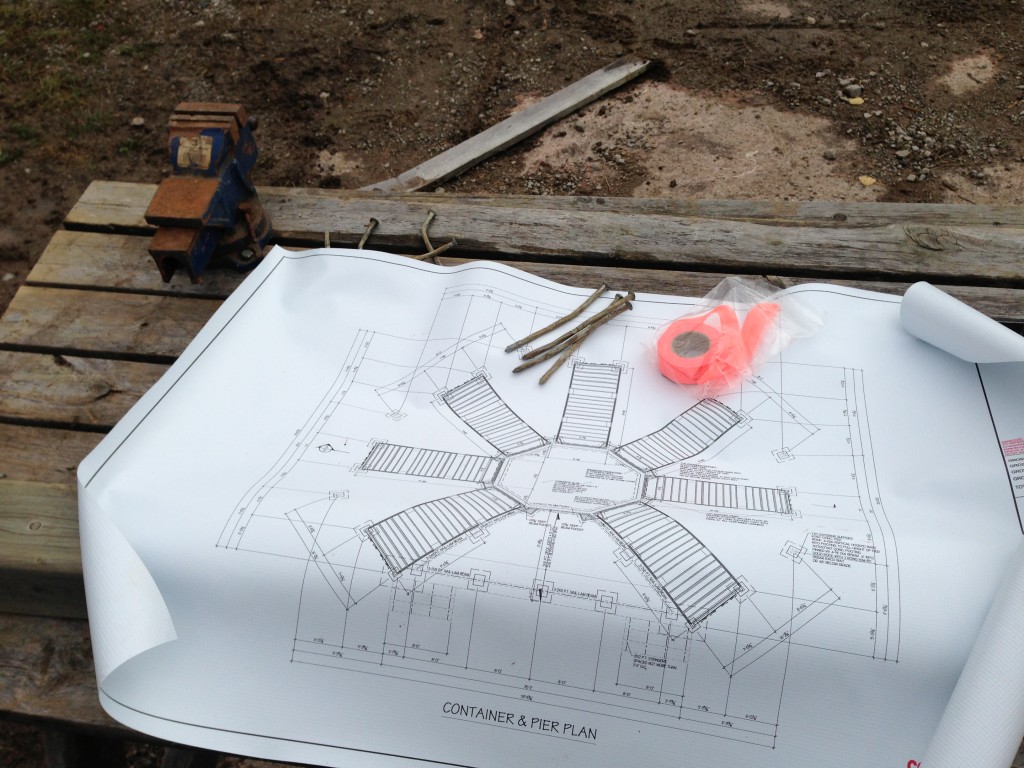 Construction plans for shipping container cabin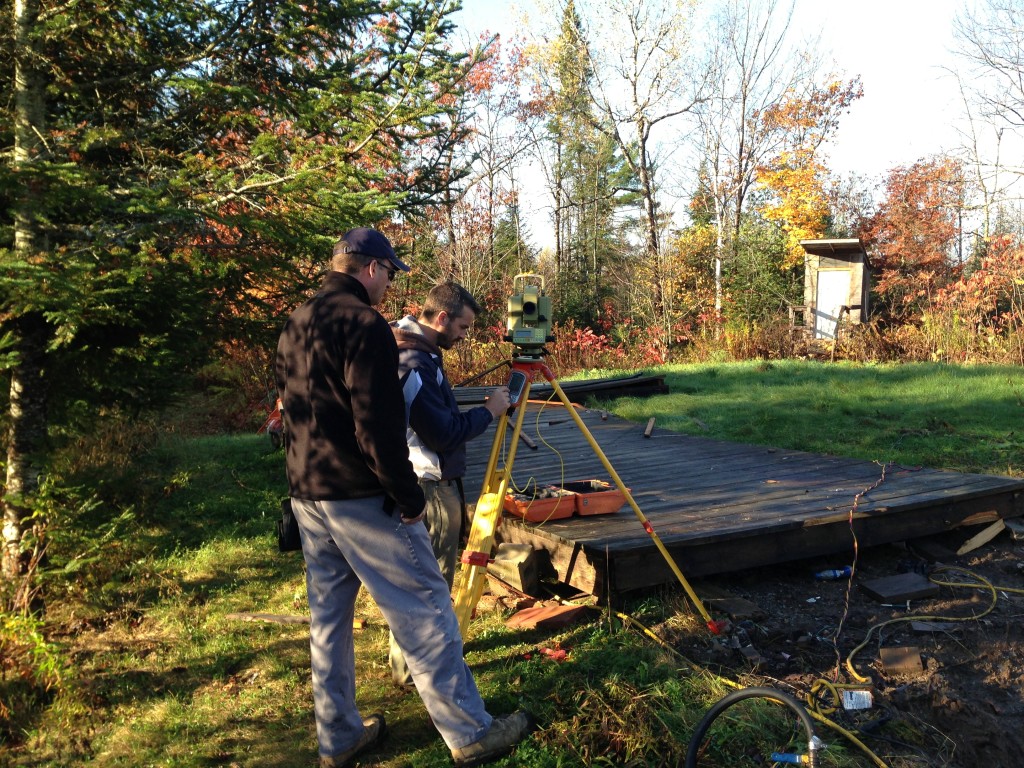 Surveyors to accurately locate piers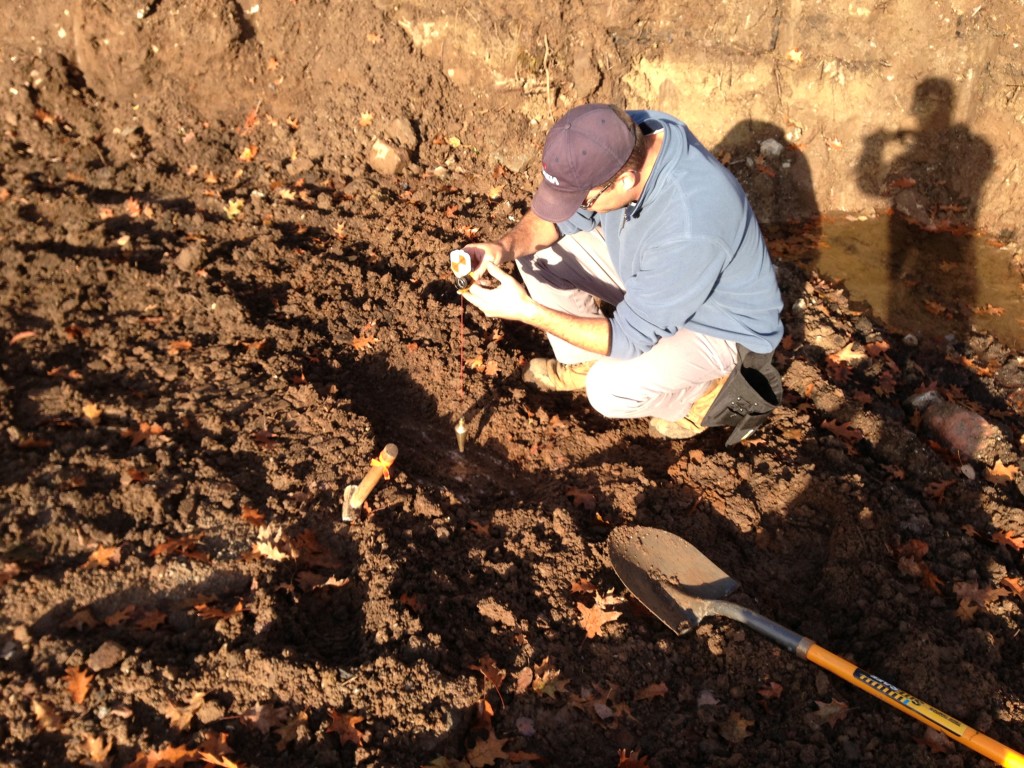 Measurements and anchoring to the rock foundation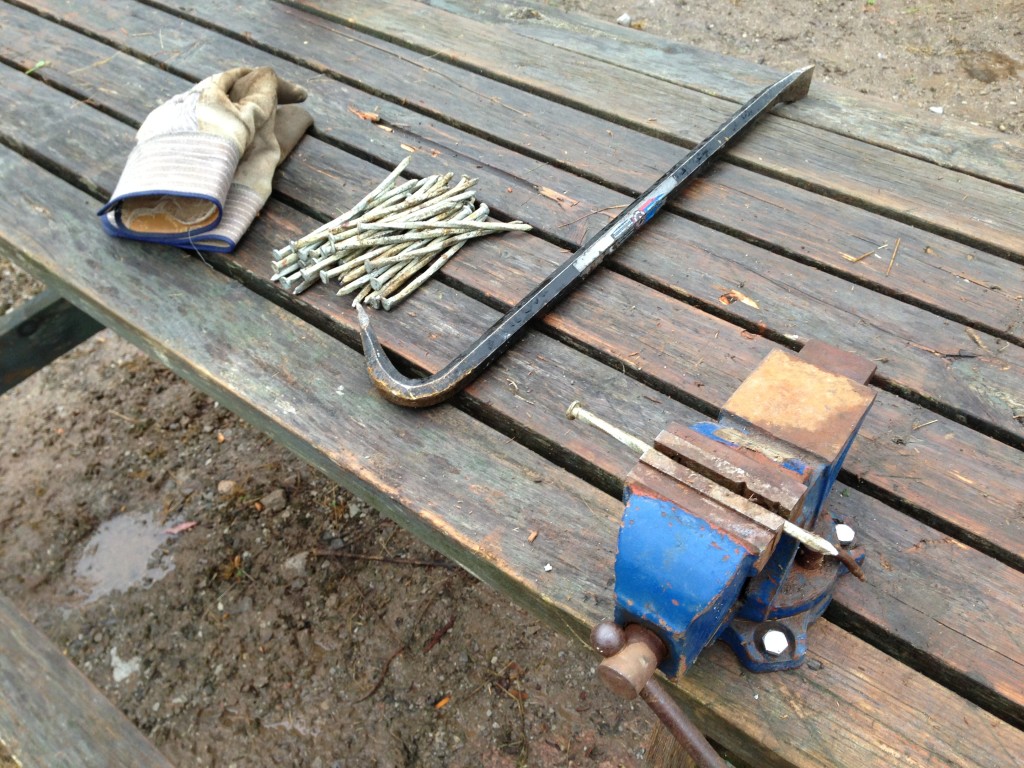 Straightening metal spikes from the disassembled barn for transformation into markers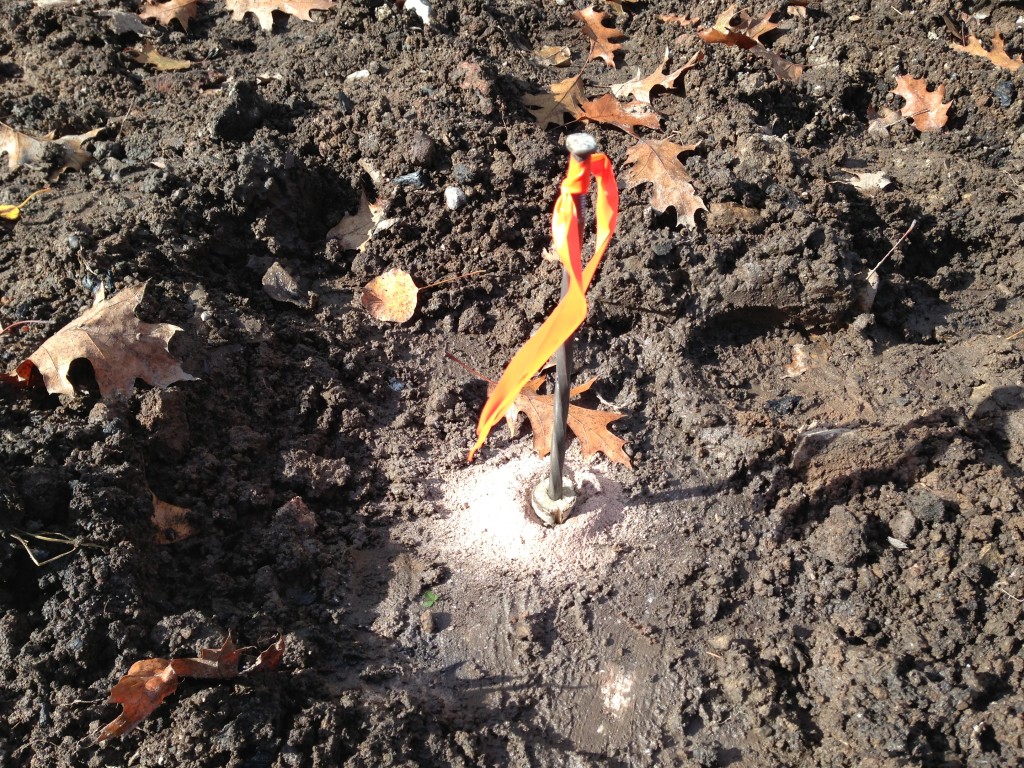 Marking our locates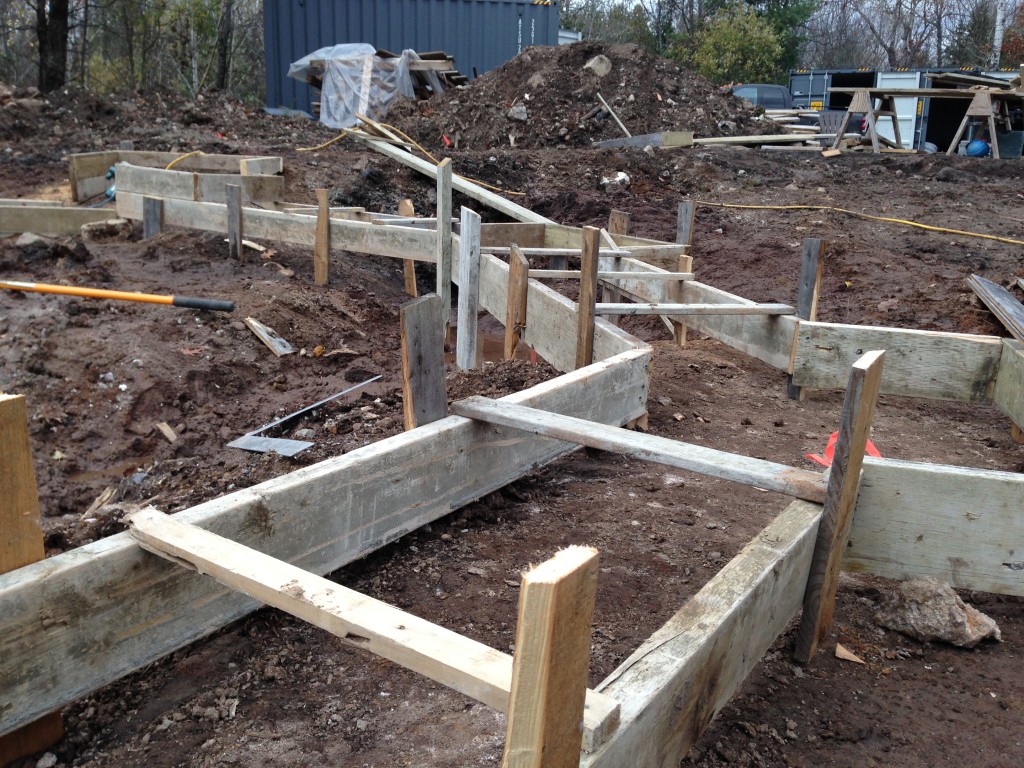 Crafty centre octagon form building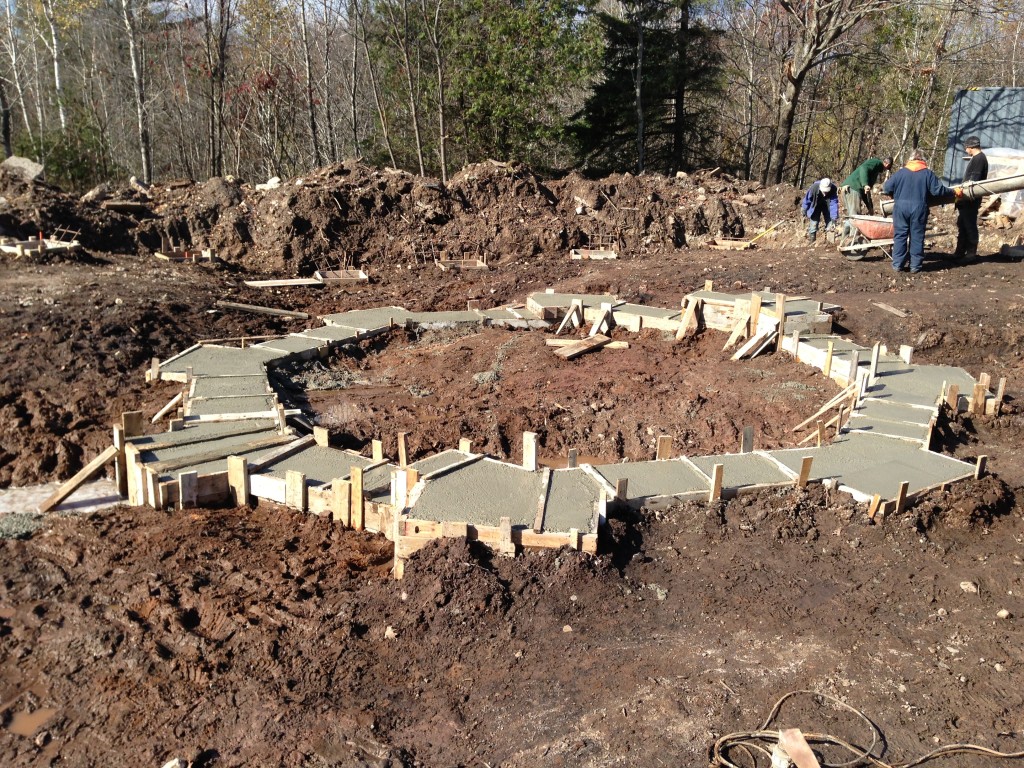 Initial octagon cement pour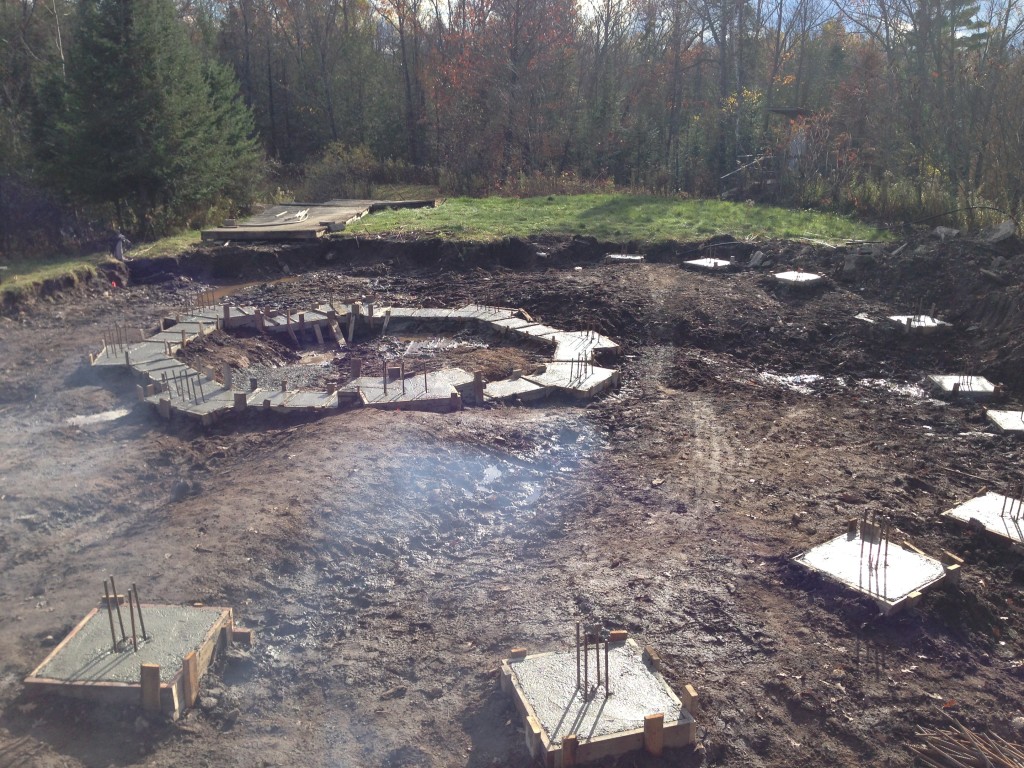 Aerial view of future Octopod
Do you have any questions regarding building foundations in our project? We'd be happy to share our learnings. In fact, there's been so much interest in our project we are putting together a free of charge sneak peek of our Do it Yourself Shipping Container Cabin kit. Sign up for our blog if you'd like to be the first to know once it becomes available. Or leave a comment.