It's time to celebrate!!! The finishing touches are complete and the interior has been designed. Just in time for cottage season.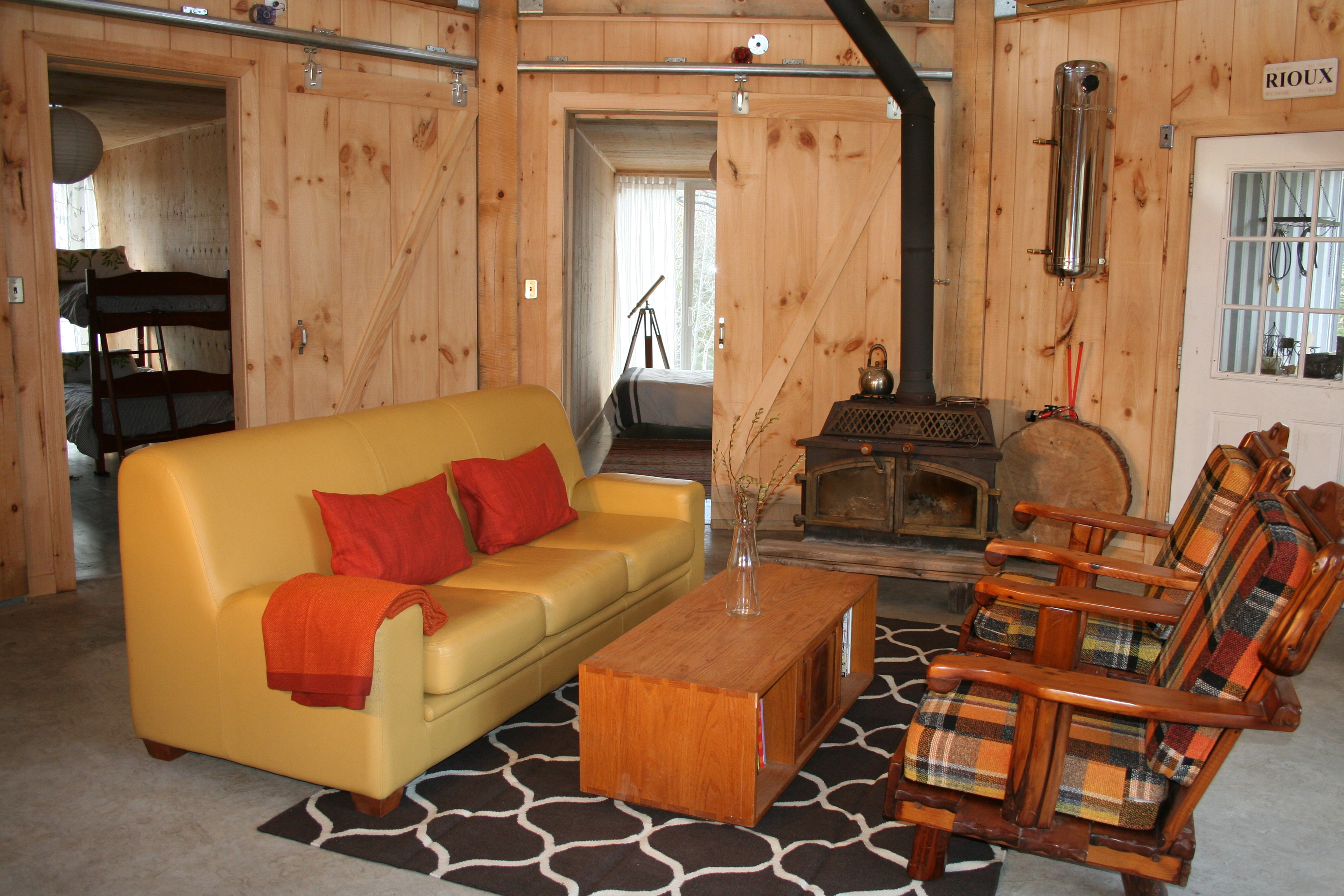 GREAT ROOM: Centre of OCTOPOD's Shipping Container Cabin
We've been anxious to unveil the newly decorated cabin by Toronto's superstar interior designer Rebecca Purdy but knew we needed to be patient. For more pictures and final details of this project,  read the feature published on Cottage Life written by Samantha Edwards.