Construction on the 7 Sea Container Cabin Project has taken off in full steam since our BIG crane day. Time has passed quickly but this is the start to sharing our summer progress with you.
Sea Container Cabin photo timeline: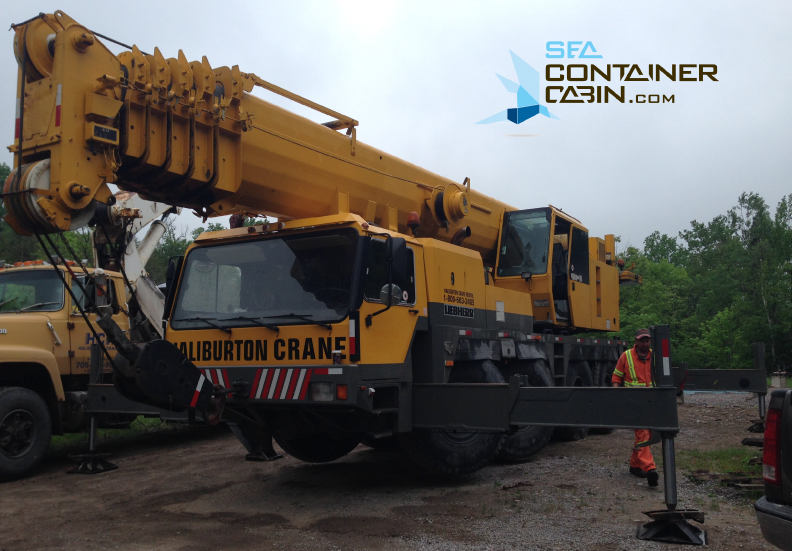 The big crane on site to place the shipping containers into position.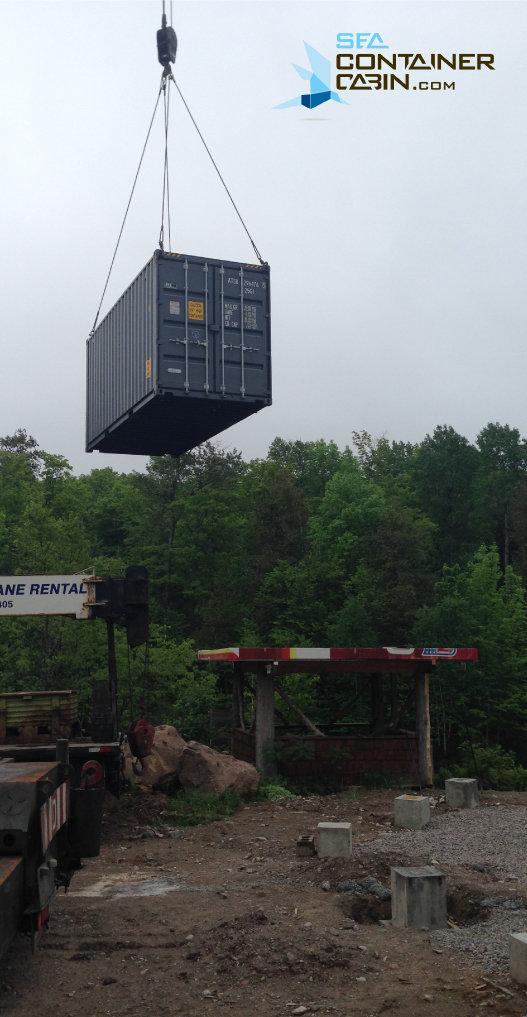 Shipping containers cruising in the air to their final positions.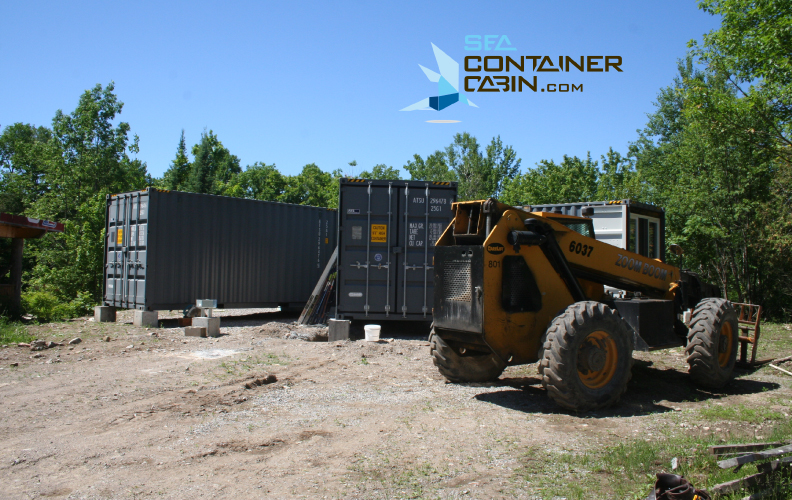 Placing shipping containers neatly on the pier foundation to form the 7 Sea Container Cabin.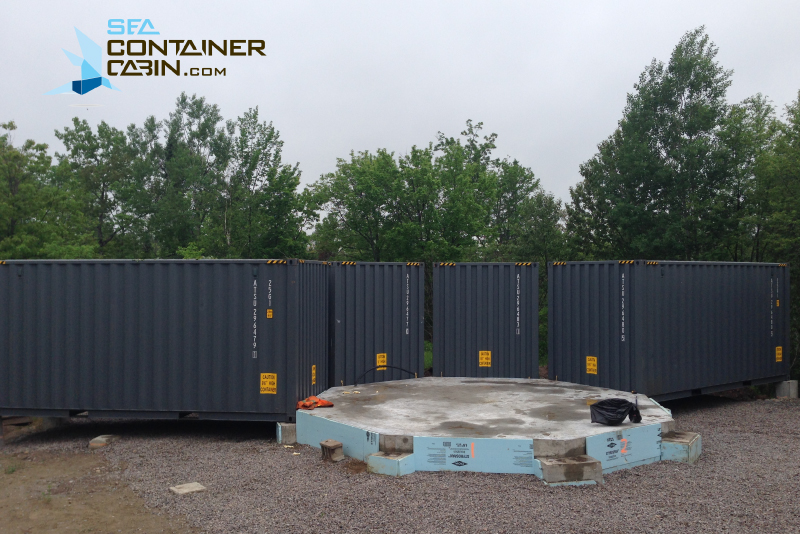 First 4 shipping containers placed into position.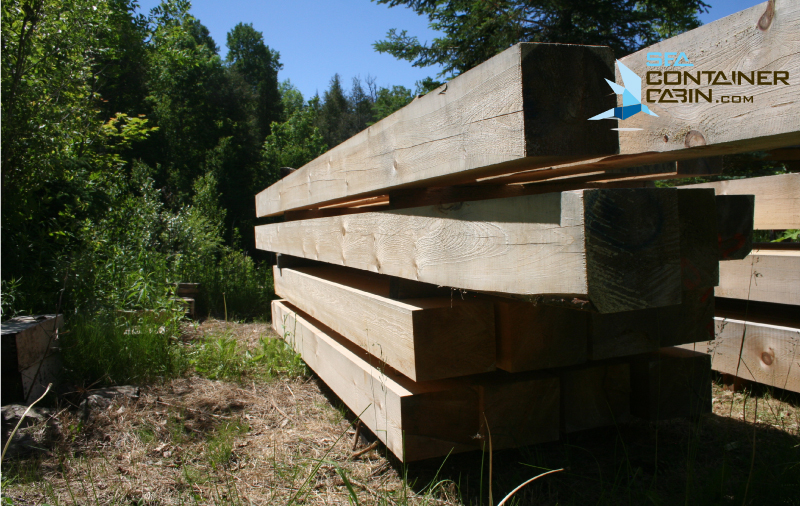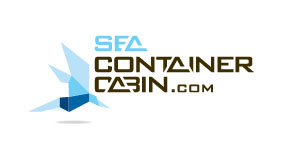 Posts and Beams on site waiting their turn to be resurrected in place.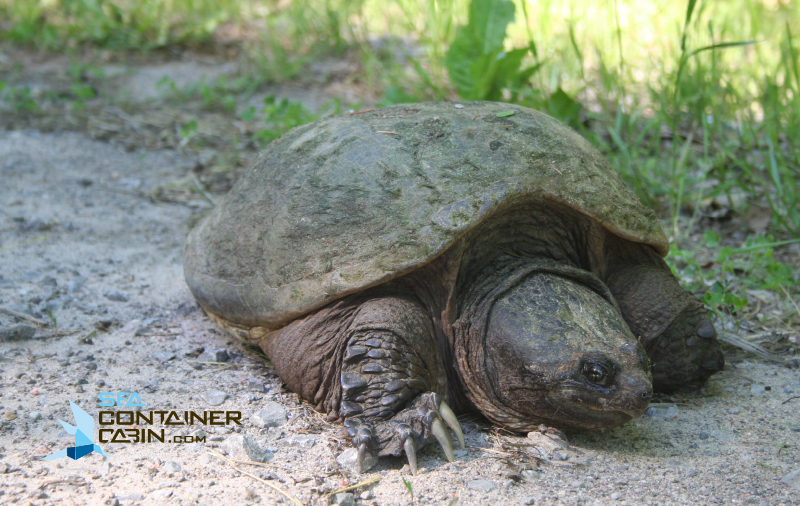 A surprise visitor watching the progress of our build.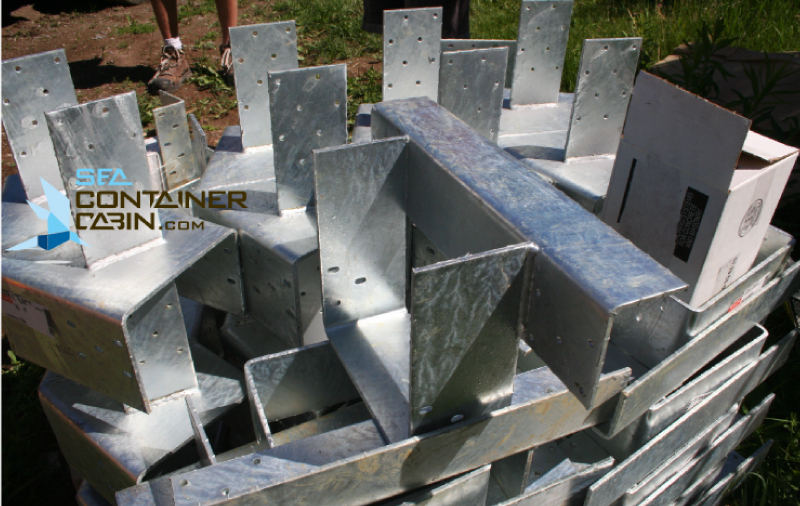 Post and Beam brackets custom engineered for our project.
Do you need some help vetting ideas for your own Shipping Container Cabin? We can help you traverse this "off the beaten path" type of construction. In fact, if you would like to experience the Sea Container Cabin, we will be booking rentals for those of you who are looking for an off-grid adventure.  Our final inspection has been booked and once the building permit is closed, we can officially say we have built the first permitted cabin of its kind in Ontario.
Some more exciting Sea Container Cabin news:
We are growing! Over the summer, many folks have been walking by a busy downtown Toronto corner wondering what was the newest addition to Scadding Court Community's Market 707 Business out of the Box (BOB) program could be. We are happy to announce the first public/private partnership with the City of Toronto's Scadding Court Community Centre BOB program. Our new Sea Container Cabin Urban Model showroom is the smallest model we offer at 20 feet long. This is a special high cube with side openings. Located at Bathurst Street and Dundas Street, we built this showroom to  give everyone a feel for what it's like living in a Sea Container Cabin and more imporatantly, we used this showroom to test out our materials, their quality, ease of use, appropriateness for metal, and finishes at the Sea Container Cabin Urban before we applied our favourite features to our 7 Sea Container Cabin Showcase.
If you're in the Greater Toronto Area, please book an appointment and visit us at our new Urban showroom! We'd love to show you around.